MyChart is more important than ever!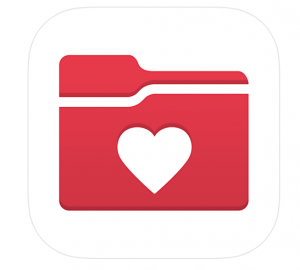 MyChart is more important than ever to keep you informed when the COVID-19 vaccine is available to you and ensure you get the second dose on time. If you already have MyChart, please be sure to follow through and review any communication you get from us. It could contain important information about the vaccine and vaccination appointments. Because the COVID-19 vaccination requires two doses, it is important that we can contact you through MyChart to ensure you receive the second dose at the correct time.
How to sign up for MyChart:
Option 1
Go to sdsm.healthmychart.org
Register with your access code which will be sent via email or text
If you do not have an access code, please EMAIL US at CV19info@sdsm.com to
request one. Do not call the Customer Support number on the sign up webpage.
Option 2: Sign up without an activation code
This option requires you enter your information exactly as it is recorded in your medical record.
There are many benefits to having access to MyChart. You can easily communicate with your providers without having to wait on hold. You can request prescription refills and appointments. You can even schedule some types of appointments yourself. You are able to view a generalized health summary, and obtain test and lab results. You will also have access to your After Visit Summaries from each of your appointments. Please take a few moments to sign up today!
---
January is Cervical Cancer Awareness Month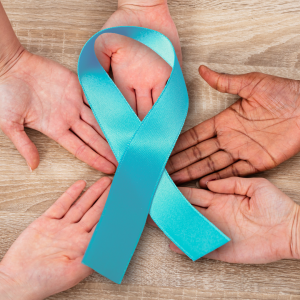 by Tess Maloney, FNP-C
All women are at risk for cervical cancer, yet it occurs most often in women over age 30. It was once the leading cause of cancer in women, but now has an incidence and mortality rate of less than half the amount it once was in the 1960s, largely due to preventive management. The United States now averages 13,000 new cases per year, a number which has been stable for the past 20 years.
What are the symptoms?
Most cases of cervical cancer are asymptomatic, meaning there are no or very few symptoms. That is why routine screening as part of the annual physical is the standard of care. Abnormal bleeding, such as after intercourse, may be a sign of advanced cervical cancer and warrants an exam.
How is caused?
Human Papillomavirus (HPV) is a common virus that is passed from one person to another during sex. Long lasting infections with certain types of this virus are the cause for 98% of cervical cancer cases.
When should you have your first Pap and HPV test?
Screening should begin at age 21, and if normal be repeated every 3 to 5 years depending upon the woman's risk factors and prior results. An abnormal result will guide the time frame for repeat testing.
Individualized recommendations exist for patients in specific categories such as women who have had a hysterectomy, those with a history of pre-cancer, women over 65 years old, or immune suppressed patients. It is good to discuss your risk factors with your provider at your annual physical.
Can it be prevented?
Cervical cancer is highly preventable with routine screening via the Pap Test and Human Papillomavirus (HPV) testing. Gardasil, the HPV vaccine, protects against the types of HPV that most often cause cervical as well as vaginal and vulvar cancers. Initial vaccination is recommended for male and female preteens and young adults. Patients who have not been vaccinated should discuss the HPV vaccine with their provider at their next visit. HPV vaccination may be recommended for some adults up to the age of 45. Additional measures to decrease risk include not smoking, limiting the number of sexual partners and routine use of condoms.
How much do you know about cervical cancer? Take this quiz!
It is important to raise awareness of this highly preventable female cancer. Have your children vaccinated with the HPV Vaccine between age 9 and 12 per CDC guidelines and talk with your teens about condom use and safer sexual practices. Pick a buddy, share this information, and commit to annual wellness visits. Everyone can play a part in cervical cancer prevention.
---
COVID-19 VACCINE QUESTIONS AND ANSWERS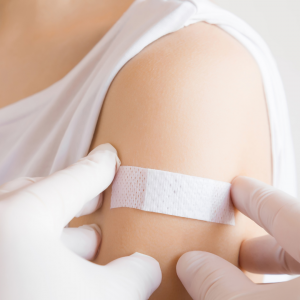 By Dr. Jeff Anthony
While there are many questions to be answered regarding the vaccine, we'd like to start by answering a few of the common questions we receive. Please send us your questions and we will try to answer more of them in forthcoming newsletters.
I got my vaccine, what's next?
For arm or injection site pain, you can take Tylenol or ibuprofen, as long as you don't have any contraindications for taking these medications. It is also good to use or gently exercise your arm to increase circulation and to disperse the intramuscular vaccine.
Drink plenty of fluids.
The CDC recommends not getting other immunizations within about 2 weeks from the COVID immunization.
You should get your second shot as directed, 21 days after the first Pfizer vaccine, and 28 days after the first Moderna immunization. You should not get the second shot before this, but you can get it after this time period. It is very important to get the second dose.
It is common to get flu-like symptoms after the COVID immunization. This is not from a COVID infection; it is symptoms from your immune system mounting a response to the immunization. These symptoms should resolve in a couple days.
Can I exercise after getting the vaccine?
Listen to your body. If you're not feeling great, don't push it. After getting the vaccine your body is working hard on developing new antibodies which takes energy. Mild exercise is okay. We wouldn't recommend high intensity exercise for a couple days after the vaccine, and if you experience those flu-like symptoms, rest and avoid exercise until you are feeling back to normal.
When can I expect to have COVID-19 vaccine immunity:
After COVID-19 infection, current evidence suggest that reinfection is uncommon for about 90 days. This is called immunity. The COVID-19 vaccine is a safer means to get this immunity and may last even longer. It is believed that the maximum effectiveness of the vaccine is reached about 10-14 days after the second dose, although the length of immunity is still unknown at this point.
After the COVID vaccine, do I still need to practice safe COVID protocols?
At this point, yes. We need more time to fully understand and answer this question. We have evidence that the vaccine reduces your chance of getting COVID. We don't yet know if it also reduces your risk of spreading the COVID virus to others. It would make sense that it does, yet we need more time to answer this question. In the meantime please continue practicing COVID-19 safety protocols, mainly to protect others around you. Wash your hands frequently, wear a mask, and properly social distance indoors, as well as outdoors.
Is it safe to get the COVID vaccine if you have underlying medical conditions?
Generally speaking, yes, if you have not had an allergic reaction to vaccines or are not allergic to any of the ingredients in these vaccines. It is always good to discuss with your provider if you have questions. Here is a link for more details:
LINK: Vaccine Considerations
---
Stay safe San Diego.
As we begin the process of vaccination against COVID-19, we strive to bring you timely and helpful information. Our providers and staff are here to answer your questions and help you keep up with all of your healthcare needs.
Please call us to schedule important checks on your health, refill prescriptions, referrals, or any other health need. You can also request prescription refills and appointments through MyChart.
Chronic conditions that may increase risk of worse COVID-19 symptoms include diabetes, asthma, COPD, heart problems, impaired immune function, difficulty getting enough sleep, or high levels of stress. It's important to maintain your health if you have a chronic condition. Ask us about COVID-19 testing and let us help manage your symptoms if you get sick. We are here for you whether you need a well check, advice on testing or care for COVID-19, or have any other health care need. Our Urgent Care office in Pacific Beach is always available to you. Simply call first so we can be sure to see you safely in clinic.
SDSM is dedicated to practicing all CDC recommended infection control measures. Clinics disinfect between each patient interaction with CDC approved disinfectants, employ proper social distancing measures, and follow additional CDC infection control guidelines. When visiting our clinics you can expect fewer people in waiting rooms, to wear a mask or face covering, use hand sanitizer on entry, and be screened for COVID-19 symptoms before entering patient care areas.
Don't forget telemedicine appointments are an option that can save you time and travel. We are experts in telemedicine and can coach you on self-care at home, provide advice on medications or necessary prescriptions, and can evaluate your need for an in-person visit. We continue to recommend that anyone with cold/flu/COVID-19 symptoms and patients at increased risk of complications from COVID-19 are best addressed through telemedicine appointments.
Please call us if you feel ill, even if you believe you had no exposure to someone who has been sick. We urge you to observe stay at home measures, avoid traveling, take care to wear a mask, practice a minimum of six foot social distance from others, wash your hands frequently, and avoid touching your face, mouth, and nose. Working together, we can help you to stay safe, healthy, and thrive.
Yours in health,
The Physicians and Staff of San Diego Sports Medicine and Family Health Center