Every now and then I take a step back to look at how many wonderful opportunities there are. Each time I go to an event I learn something new about sports medicine. Several weeks ago I had a series of events that had me running around to all corners of San Diego and beyond. The beginning of the week began at the Olympic Training Center covering a Men's Field Hockey Tournament. Teams had come from all around the world to compete in a qualifying tournament for the 2016 Olympics in Rio de Janeiro, Brazil. I served as the on-site physician for the teams from eight countries including: Austria, Chile, Italy, Russia, Ireland, Trinidad and Tabago, Canada, and the USA. Not only did I get to watch some great field hockey, but I was able to communicate with the healthcare providers that came along with each country's team.
Next on my journey was covering basketball for San Diego State University. In the same week I went to Las Vegas on two separate occasions. The first trip was to cover the UNLV vs SDSU Men's Basketball game. Next I travelled with the Women's Basketball team for the Mountain West Conference tournament. It was a joy and an honor to serve the teams and their various needs throughout the trips.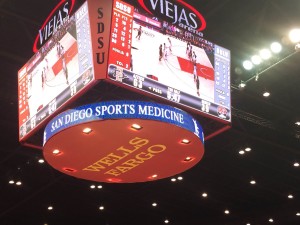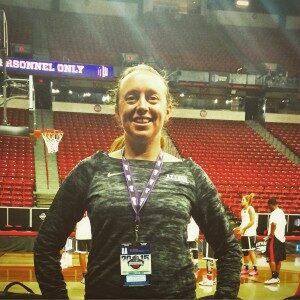 Then came the San Diego Half Marathon. It was my second year serving as the Medical Director for the finish line medical tent. Last year was the first time I had covered such an event. The lessons I learned from the previous year helped me prepare for this year's half marathon. I was fortunate to have a lot of volunteers working with me. Among the volunteers were sports medicine fellow Dr. Dave Mahon, and physical therapists Chelsea Best and Mike Caisse. Together we cared for many patients who had issues from muscle cramps to severe dehydration. It was a great learning experience for all of us and we had fun serving the community!
Between all of these events I was still in the office seeing patients, and running to clinics at SDSU and San Diego Christian College. I was tired by the end of that week but felt so fulfilled. I am lucky to work at San Diego Sports Medicine and Family Health Center, and I'm looking forward to all the events I have the opportunity to cover in the future!