Pandemic Anxiety: Tools You Can Use
By Dr. Ken Anderson
As the pandemic lingers on, we are seeing more patients with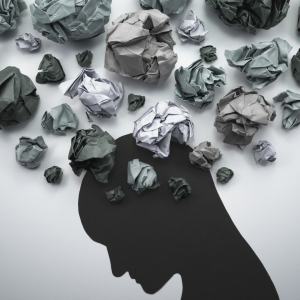 anxiety, both as a primary complaint and also as a complication of other issues. It is no wonder this is occurring with the daily bombardment of news reminding
us how terrible this disease is and how far we have departed from 'normal life'. There are financial stressors with many people out of work. Wearing masks and not being able to see people's facial expression makes it difficult to engage emotionally with others. Isolation is not how humans were meant to live and ignoring this anxiety does not make it go away. Recognizing the effect that it has on us and addressing any anxiety will allow for better overall health through this challenging time.
In our June 26th newsletter, we discussed how nutrition can play a part in combating anxiety. There are many other things you can do to take care of yourself whether you are back to work or staying at home. Depressants like alcohol, and stimulants like caffeine, energy drinks and pre-workout drinks can all aggravate anxiety. Our recommendations is to reduce or avoid beverages that contain alcohol, caffeine, guarana, ephedra, or ginseng. Combinations of these ingredients can be particularly troublesome. The common thought that marijuana is calming for anxiety is also a misconception. Studies have shown that this can also increase anxiety particularly with regular or heavy use. Regular and heavy users of marijuana have been found to have more depression. Use of marijuana can be a way to detach from and not address the cause of anxiety or stress. Again, it is best to acknowledge our stressors and address them directly.
Get moving.
One proven way to decrease stress is to get regular exercise. Just a few minutes a day has been shown to reduce anxiety. Although gyms may be closed, there are easy ways to increase your heart rate, take your mind off of the current situation, and create the brain chemicals that reduce stress and anxiety. Going for walks, running, biking, swimming or surfing are all activities that can be done safely outdoors. Exercise videos or classes that are streamed online is another great avenue to get a sweat going.
Try making life as normal as possible. You can visit with friends but do it safely. Gather outdoors and maintain social distancing. It may seem a little awkward at first, but the social interaction can be very beneficial. Have a meal where everyone brings their own food or gets their own to go order. Sharing a meal this way is a safe and easy way to socialize and find a new 'normal' to life. Much better than the zoom dinners that we tried to do at the start of this whole pandemic! Leaning more on your faith during this time may also provide comfort. Research finds that religion in general, spirituality, faith, and prayer, is often associated with reduced anxiety and depression.
If you try some of these things and are still struggling, seek some professional help. We can provide you with an appropriate referral to a therapist, psychologist, or our office can help. We can discuss your concerns and evaluate your need for ongoing support or medication. Mental health is one type of health care visit that is perfect for video visits. If you feel this would be of benefit, please contact our offices. We are happy to set up an appointment to help you.
Remember that you are not alone.
Feeling anxious is a common problem as the COVID situation continues. It may seem endless right now, but at some point, life will return to a more normal state, or we will find a 'new normal' that is less anxiety producing. Until that time, don't be afraid to ask! We are here to answer any questions and help you get back on track.
---
Vaccine Development and New Thoughts On Immunity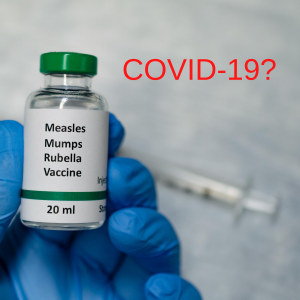 A "promising but preliminary" study of an mRNA-based vaccine in 24 rhesus macaques was published in the New England Journal of Medicine. The results show that two doses of vaccine protect against challenge with SARS-CoV-2 eight weeks after the first dose (four weeks after the booster). The higher dose of vaccine was able to shield the primates from virus replication in the nose as well as in the lungs, while a lower dose vaccine only prevented replication in the lungs. Both doses were able to prevent lung disease.
While the vaccine did not induce sterilizing immunity, which completely prevents infection, these data indicate that the vaccine would still prove to be quite effective at helping to prevent the spread of the virus and significantly decrease the odds of serious disease. These results are similar to those seen in other vaccine trials and come with the caveat of the challenge with virus having taken place only four weeks following the second vaccine dose. How long this or any vaccine's protective effects can last remains an important unknown.
In addition to the race for a vaccine, scientists have been looking at other defenses the body may be using to deter SARS-CoV-2. As oncologist Dr. Rajkumar describes in this interview in Forbes, our immune system does not rely solely on antibody production to protect us from a recurring illness. The immune system uses a sophisticated coordination of specialized cells. Some of these are antibodies that provide a 'signature' so the body can easily recognize and tag pathogens for destruction. Others are cells that maintain memory of prior infections and can operate independently of antibodies. According to Dr. Vincent Rajkumar at the Mayo Clinic in Rochester, T cells may be responsible for keeping some people healthy despite being exposed to the virus. T cells maintain memory of prior pathogens. Coronaviruses are a pathogen that T cells seem to 'remember' and so T cells may also provide a defense against the new coronavirus, SARS-CoV-2. Dr. Rajkumar told Forbes that testing for antibodies may greatly underestimate the actual immunity in a population. Seroprevalence testing does not give us information regarding T cell activity.
In another study, individuals who were asymptomatic or had mild symptoms of COVID-19 were found to have a strong T cell response with or without the presence of antibodies. This may partially explain some of the outcomes of testing. Patients with the classic symptoms of COVID-19 can have negative test results. In some cases this has delayed treatment.
T cell memory, genetics, and blood type are all under investigation for their contributions to immunity. How each of these interact with antibody production will take months if not years to fully understand. In the meantime, researchers still urge us to be diligent in wearing masks when in public, washing hands frequently, maintaining proper social distancing, and refraining from touching our face, nose, and mouth. These simple habits can control the rate of infection protecting all of us, and especially the most vulnerable populations.
---

Why are you still in pain? Our Physical Therapists can help!
If you've been active just one day in your life, chances are you have felt some pain. While pain is not an uncommon outcome of exercise, it shouldn't persist. Nor should you live with pain month after month, or year after year. If you've recently started an exercise program, you can expect some soreness within 24-48 hours. This is referred to DOMS, or delayed onset muscle soreness. Foam rolling, light exercise, and stretching can usually reduce DOMS, which typically improves and occurs less frequently with regular exercise.
Persistent pain that occurs at rest or when performing exercise needs evaluation. That 'catch' in your shoulder, shooting pain in your hip, or aching feet are signs that a part of your body needs strengthening or support. Whether a new or chronic injury, the Physical Therapists at San Diego Sports Medicine can help you return to your sport and live your life pain free. We treat all types of injuries and use multiple modalities including manual therapy, hands-on adjustments, and personalized exercises. Whether you are suffering from back pain, shoulder pain, knee pain, TMJ, concussion, or need custom orthotics, we will personalize your therapy to speed recovery. You can schedule an appointment to receive a referral to SDSM Physical Therapy by calling one of our offices below. If you have pain, we can help.
---
Free Webinars for Parents About Youth Sports During COVID.
The American Academy of Pediatrics (AAP), the American Medical Society for Sports Medicine (AMSSM), and the National Athletic Trainers' Association (NATA) are hosting free online educational events as part of the Play Informed Sports and Recreation Through the Pandemic: Education Sessions for Parents, Guardians and Community Leaders. Each night will feature a dynamic panel of medical experts discussing topics related to sports participation and COVID-19. The events will be held August 11-13, 2020 from 7:00-8:00 PM CDT each night. Topics will include:
Risks associated with sport and COVID-19
Safety measures and use of face coverings
Advancing to more elite levels of play and special challenges during pandemic
Click here for more information and to register today!
---
Stay safe San Diego.
As COVID-19 continues in the community, SDSM is here for you. Whether you come into our offices for care or choose a video visit, we can assess and address your health care needs. It is important to keep up with general physicals, annual health assessments, and management of chronic conditions. Don't put off important checks on your health especially if you have diabetes, asthma, COPD, heart problems, impaired immune function, difficulty getting enough sleep, or are experiencing high levels of stress.
SDSM continues to practice all CDC recommended infection control measures. Clinics disinfect between each patient interaction with CDC approved disinfectants, employ proper social distancing measures, and follow additional CDC infection control guidelines. When visiting our clinics you can expect fewer people in waiting rooms, to wear a mask or face covering, use hand sanitizer on entry, and be screened for COVID-19 symptoms before entering patient care areas.
We are experts in telemedicine and can coach you on self-care at home, provide advice on medications or necessary prescriptions, and can evaluate your need for an in-person visit. We continue to recommend that anyone with cold/flu/COVID-19 symptoms and patients at increased risk of complications from COVID-19 are best addressed through telemedicine appointments.
Please call us if you feel ill. Whether you have been practicing stay at home measures, traveling, or out in the community, take care to wear a mask, practice a minimum of six foot social distance from others, wash your hands frequently, and avoid touching your face, mouth, and nose. Working together, we can help you to stay safe, healthy, and thrive.
Yours in health,
The Physicians and Staff of San Diego Sports Medicine and Family Health Center