Encouraging News from Dr. Parker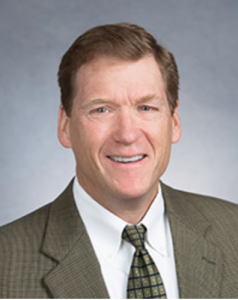 I write to you with encouraging news regarding new developments in the search for an effective vaccine against COVID-19. As you may have read in our latest biweekly newsletter, Pfizer announced their new vaccine demonstrates 95% effectiveness in the prevention of COVID and they are applying this week for emergency use authorization (EUA) to the FDA. A competitor, Moderna, announced almost identical findings for their vaccine and is also ready to apply for an EUA. Finally, this week a third company, AstraZeneca, announced results of trials on their vaccine that uses DNA rather than RNA technology, indicating up to 90% efficacy with one of the dosing regimens studied. In the world of immunology this is truly stunning. Not only in terms of the high efficacy against the virus but also in the very rapid fashion these vaccines were developed. There are another 50 or so companies also working on their own versions of the COVID vaccine that will soon report their findings.
This means that immunizations will likely begin by late December or early January. The first recipients will be front line healthcare workers and the most vulnerable populations like the elderly and those with various health risk factors like immunosuppression.
As I mentioned in our previous newsletter, all of us need to stay diligent in our effort to avoid contracting and spreading this incredibly virulent virus. Although most young people have mild disease, the average person who becomes infected, unknowingly spreads it to 3 (RO range is 2-4) other people. Those people might be your parents or grandparents who, unlike younger people, may experience severe disease or even death as the result of COVID. This is why we need to avoid "COVID fatigue."
"With Thanksgiving and the holiday season fast approaching and a deadly COVID-19 pandemic surging, we — the physicians, nurses, hospital and health system leaders and public health professionals on the front lines of this pandemic — strongly urge everyone throughout our country to celebrate responsibly, in a scaled-back fashion that limits the virus's spread, to help reduce the risk of infecting friends, family and others you love," said officials with the American Hospital Association, the American Medical Association and the American Nurses Association.
"In the strongest possible terms, we urge you to celebrate responsibly," the leaders said of Thanksgiving and the upcoming holiday season. "We are all weary and empathize with the desire to celebrate the holidays with family and friends, but given the serious risks, we underscore how important it is to wear masks, maintain physical distancing and wash your hands. Following these science-based, commonsense measures is the best way to prevent our health care systems and dedicated health care professionals from being overwhelmed by critically ill patients."
I agree completely with these words of wisdom. We are so close to an effective vaccine. Don't let your guard down now. The holidays are such a vulnerable period for all of us. Let's use common sense as we celebrate the holidays and continue to wear masks, socially distance and wash our hands. Truly, the biggest mistake we can make is attending large gatherings, particularly where meals are shared.
Remember, if you feel sick, please let us know so we can advise you on testing and appropriate treatment. Prevention is the key. Don't let COVID fatigue creep in now. We are almost there!
Happy Thanksgiving everyone. Enjoy the time with your Quaranteam.
Rick Parker
---
Can You Safely Socialize?
There is a lot of discussion on whether or not to gather with friends and family during the holidays. As Dr. Parker stated, it is more important than ever to avoid 'COVID fatigue' and to not let your guard down. The 4 C's: Crowds, Closed Spaces, and Close Contact continue to be important in the spread of COVID-19 infections, yet there are solutions. Simple modifications can keep everyone safe.
To help you make good decisions and find solutions, we suggest taking a look at the microCOVID Project. The microCovid Project offers a calculator that lets you estimate the risk of getting COVID from an activity or relationship in your daily life, using the most current local data and research available. They provide real life scenarios and explain the risk in simple and understandable ways. They even provide suggested MODs (modifications) you can make to keep everyone safe. For all of you data detail crunchers, the research, statistics, mathematics, and probability are thoroughly reviewed in their white paper.
The first step in stopping the spread of COVID-19 is to prevent YOU from getting it. We hope you take a few moments to use the microCOVID Project calculator to make the best decisions possible for socializing during the holidays.
---
Special Holiday Hours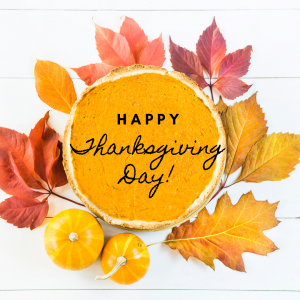 Our offices will have special hours for the Thanksgiving Holiday, so please plan ahead if you need prescriptions or an appointment. We are happy to help!
ALVARADO: Closed November 26 and 27
SORRENTO VALLEY: Closed November 26 and 27
PHYSICAL THERAPY: Closed November 26 and 27
URGENT CARE
PACIFIC BEACH: Closed November 26
OPEN 8 am – 4 pm November 27, 28, 29
(Friday, Saturday and Sunday)
POINT LOMA: OPEN 8 am – 12pm Wed. November 25
Closed November 26 and 27
---
Stay safe San Diego.
COVID-19 is on all of our minds as San Diego embarks on a new tier that may shape our plans for a different holiday season. Be sure to check travel advisories to stay informed of testing and quarantine requirements. California, Oregon, and Washington are currently recommending a 14-day quarantine for anyone arriving to these states to prevent the spread of COVID-19.
Don't forget to keep up with important checks on your health and refill prescriptions to avoid any lapses in taking your medications. Telehealth visits are still available and we are just a phone call away to meet your needs. Chronic conditions that may increase risk of worse COVID-19 symptoms include diabetes, asthma, COPD, heart problems, impaired immune function, difficulty getting enough sleep, or high levels of stress. It's important to maintain your health if you have a chronic condition. Ask us about COVID-19 testing and let us help manage your symptoms if you get sick. We are here for you whether you need a well check, advice on testing or care for COVID-19, or have any other health care need. Our Urgent Care office in Pacific Beach is always available to you. Simply call first so we can be sure to see you safely in clinic.
SDSM is dedicated to practicing all CDC recommended infection control measures. Clinics disinfect between each patient interaction with CDC approved disinfectants, employ proper social distancing measures, and follow additional CDC infection control guidelines. When visiting our clinics you can expect fewer people in waiting rooms, to wear a mask or face covering, use hand sanitizer on entry, and be screened for COVID-19 symptoms before entering patient care areas.
Don't forget telemedicine appointments are an option that can save you time and travel. We are experts in telemedicine and can coach you on self-care at home, provide advice on medications or necessary prescriptions, and can evaluate your need for an in-person visit. We continue to recommend that anyone with cold/flu/COVID-19 symptoms and patients at increased risk of complications from COVID-19 are best addressed through telemedicine appointments.
Please call us if you feel ill, even if you believe you had no exposure to someone who has been sick. Whether you have been practicing stay at home measures, traveling, or out in the community, take care to wear a mask, practice a minimum of six foot social distance from others, wash your hands frequently, and avoid touching your face, mouth, and nose. Working together, we can help you to stay safe, healthy, and thrive.
Yours in health,
The Physicians and Staff of San Diego Sports Medicine and Family Health Center