Is It a Cold, the Flu, Allergies or COVID? What Should You Do If You Get Symptoms?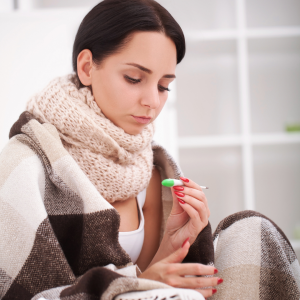 By Dr. Jeff Anthony
Each of the above conditions can present with similar symptoms: congestion, sore throat, cough, shortness of breath, headache, and fatigue. So how do you know what you have? Let's highlight some of
the differences.
COVID: Has many different presentations, from asymptomatic to severe, with the predominance of symptoms usually in the respiratory or gastroenteric systems. Loss of taste or smell is a characteristic symptom. You can get mild loss of these with a cold, but not as dramatic as with COVID. If you do get symptoms, the fatigue and shortness of breath are typically more dramatic than you've experienced before. "I'm so fatigued I can't get up the stairs", is a common complaint. COVID can also affect the blood vessels and can cause severe headaches, chest pain or blood clots. COVID also typically lasts longer than the 5-7 days of a cold, sometimes even longer than the typical 10-14 days of the flu. COVID can also seem to get better, but if you overdo it too soon, it can worsen again. Be gradual in your recovery.
Allergies: Do not cause fever, muscle aches, or chills. On the other hand, COVID does not cause itchy or watery eyes. Those with allergies are generally familiar with their typical symptoms. Avoidance of the cat or dust, or moving to a different place with improvement of your symptoms clinches the diagnosis. Improvement with the use of an antihistamine is a good indicator that allergies are the cause for your symptoms.
Flu: Symptoms can be very similar to COVID. The flu is typically different than a cold, or allergies, because it affects your whole body. Hallmarks of influenza include muscle aches, fever, fatigue, together with respiratory symptoms or gastrointestinal symptoms (diarrhea). There are quick diagnostic tests to see if you have the flu. If you do have it, there are anti-flu medications that can shorten the duration of this infection, but must be taken within 48-72 hours of the onset of symptoms. Prevention is the key with regard to any infectious disease including the common cold, influenza or COVID-19. The use of facial covering, physical distancing and hand washing can effectively prevent all three of these respiratory illnesses. Just as the flu shot can help prevent influenza each year, the promise of several different COVID-19 immunizations on the horizon should dramatically help in the prevention of the illness.
If there's any question as to what's causing your symptoms, it is wise to get a COVID test, as it is important to rule this out. Call or email us, and our providers will be happy to help you navigate this differential, as well as the many different places you can be tested. In the meantime, if you have any suspicious symptoms, please follow the COVID protocol below until you are better. This protocol works for COVID as well as the flu or even a cold.
Wear an approved mask
Keep proper social distance (a minimum of 6 feet)
Wash your hands and don't touch your face
Socialize only with those people in your 'bubble'
Remember, spending prolonged time (greater than 15 minutes) in close proximity without a mask, even if greater than 6 feet apart, with people outside your bubble is unwise.
Please be very careful during this holiday season. We all look forward to gathering with family members whom we haven't seen in a while, but this year is a different year; we need to help each other get through this pandemic safely. COVID-19 will eventually pass. We will be able to get back together, further our friendships, and enjoy great holidays in the future. This year we need to care enough about others to help each other out. COVID protocol principles really work. You may be at low risk, or healthy, but the main reason you should practice these principles is to protect others.
You can read more about colds, flu, COVID-19, and allergies here.
---
Help Rescue Christmas! Kroc Center Toy Drive at SDSM Clinics!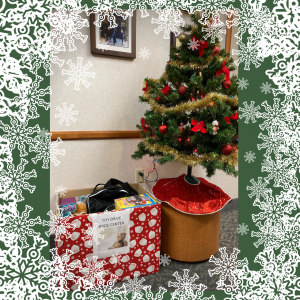 SDSMFMC is collecting toys to support the Kroc Center Rescue Christmas Toy Drive for families in need. You can drop off a new unwrapped toy at one of our donation boxes at our Pacific Beach and Alvarado clinics now through December 16th. Spread some cheer!
---
OTC Sleep Aids—What works?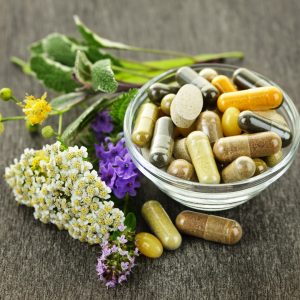 by Linda Illingworth, RDN
Sleep does so much more than rejuvenate our energy. This important rest cycle of the body regulates many bodily functions such as appetite, body mass, moods, immune responses, cholesterol, blood sugar. This gives sleep a tremendous influence on our cardiovascular and cancer risks, as well as our ability to maintain a healthy weight.
If you struggle getting enough sleep, chances are you've tried some type of sleep aid. When using over-the-counter sleep preparations, finding an effective one can be largely trial and error, and depend on good sleep hygiene practices. If you've worked through good sleep hygiene techniques, over-the-counter sleep aids may be a good choice. It's important to check with your provider to determine the best course and avoid any interactions with medications you may be taking.
Choosing OTC sleep aids.
There are many sleep aids on the market. Some ingredients have better evidence of efficacy than others, and they often have different modes of action. Herbal sleep aids provide calming and sedative-type effects, while B vitamins, minerals, and amino acids support brain functions necessary for sleep. Often, a high-quality diet that limits refined sugar and alcohol will provide the sleep support you are seeking. Here are few common ingredients in sleep aids and how they work.
Magnesium: Often recommended for relaxation of muscles and to support melatonin production. Doses of 200-400 mg/day may be effective. Citrate and sulfate forms of magnesium are known to stimulate bowel movements. Magnesium chelate has little effect on the bowels and so may be best for promoting sleep if other forms of magnesium are too stimulating to the bowel.
Melatonin: Is the brain chemical known for sleep. Some report lack of effectiveness with consistent use. It may be best to use only as needed. Melatonin has a high safety profile and most often recommended at a dose of 3 mg taken about 1 hour before bed. Up to 10 mg has been used to promote sleep.
GABA: Gamma-aminobutyric acid is the brain chemical associated with feelings of calm. GABA has a high safety profile, but discuss with your provider if you take any anti-anxiety or anti-depression medication. GABA can make depressive symptoms worse when combined with some medications.
5-HTP: 5-hydroxytryptophan is the precursor for serotonin which the brain chemical known for feeling of calm and well-being. 5-HTP easily crosses the blood brain barrier and can cause vivid dreams that may be disturbing. Taking it 2-3 hours before bed can lessen this side effect. 5-HTP is not recommended for anyone taking anti-anxiety or anti-depression medication without first consulting your provider. 5-HTP may be best in a blend of herbs and taken at lower doses.
Chamomile: Effective and easy to consume as a tea. Chamomile has calming and relaxing properties. It is very safe and can be used to help children sleep.
Lemon balm: Calming and relaxing, it can be consumed as an extract or as a tea. Lemon balm is fast acting and is often combined with valerian. Lemon balm is safe for children to consume as a tea.
Hops: The effects of hops are similar to melatonin. Hops may be best in combination with other herbs. It is safe for teens and adults, but not recommended for children.
Valerian root: Useful for relaxation and sleep. Valerian may need to be consumed for 7-10 nights before the full effects are experienced. Often combined with lemon balm which is faster acting. For use in teens and adults. Avoid use in children.
Kava kava: Less compelling evidence for sleep and lacks a high safety profile. Can induce liver toxicity so avoid if taking any prescription medications. Avoid kava unless using with a doctor's supervision.
Ashwagandha: An Ayurvedic herb used to support adrenal function and counter the effects of cortisol. Most often recommended for use during the day, it may promote better sleep through reduction of feelings of anxiety. Has a high safety profile and may be taken daily.
.
CBD oil: May help promote sleep through its effects on cortisol. Determining the correct dose may take time and lower doses may be more effective. Using the whole hemp extract may outperform higher concentrations of cannabidiol extracts. Some report diminishing effectiveness over time and early awakening.
If you struggle to sleep, don't despair. A nutrition consultation can help you make dietary improvements and determine if supplements or OTC sleep aids might be right for you. Our providers can assess your sleep habits and determine if further testing or medications are needed. Provider appointments can be made by calling our clinic offices listed below. Nutrition consultations can be booked by calling our Point Loma office.
---

Our offices will have special hours for the Christmas and New Year Holidays, so please plan ahead if you need prescriptions or an appointment. We are happy to help!
ALVARADO
OPEN 8 am to 12 pm Thursday December 24
CLOSED Friday, December 25
OPEN 8 am to 4 pm Thursday, December 31
CLOSED Friday, January 1
SORRENTO VALLEY:
OPEN 8 am to 12 pm Thursday December 24
CLOSED Friday, December 25
OPEN 8 am to 4 pm Thursday, December 31
CLOSED Friday, January 1
PACIFIC BEACH:
OPEN 8 am to 12 pm Thursday December 24
CLOSED Friday, December 25
OPEN 8 am to 4 pm Saturday December 26
OPEN 8 am to 4 pm Sunday December 27
OPEN 8 am to 4 pm Thursday, December 31
CLOSED Friday, January 1
OPEN 8 am to 4 pm Saturday January 2
OPEN 8 am to 4 pm Sunday January 3
POINT LOMA:
OPEN 8 am to 4 pm Wednesday December 23
CLOSED December 24 and 25
OPEN 8 am to 4 pm Wednesday December 30
CLOSED Thursday December 31
CLOSED Friday, January 1
---
Wishing You a Safe and Happy Holiday season!
Stay safe San Diego.
COVID-19 is on all of our minds during this holiday season. We urge you to stay at home, but if you must travel, be sure to check travel advisories to stay informed of testing and quarantine requirements.
Don't forget to keep up with important checks on your health and refill prescriptions to avoid any lapses in taking your medications. Telehealth visits are still available and we are just a phone call away to meet your needs. Chronic conditions that may increase risk of worse COVID-19 symptoms include diabetes, asthma, COPD, heart problems, impaired immune function, difficulty getting enough sleep, or high levels of stress. It's important to maintain your health if you have a chronic condition. Ask us about COVID-19 testing and let us help manage your symptoms if you get sick. We are here for you whether you need a well check, advice on testing or care for COVID-19, or have any other health care need. Our Urgent Care office in Pacific Beach is always available to you. Simply call first so we can be sure to see you safely in clinic.
SDSM is dedicated to practicing all CDC recommended infection control measures. Clinics disinfect between each patient interaction with CDC approved disinfectants, employ proper social distancing measures, and follow additional CDC infection control guidelines. When visiting our clinics you can expect fewer people in waiting rooms, to wear a mask or face covering, use hand sanitizer on entry, and be screened for COVID-19 symptoms before entering patient care areas.
Don't forget telemedicine appointments are an option that can save you time and travel. We are experts in telemedicine and can coach you on self-care at home, provide advice on medications or necessary prescriptions, and can evaluate your need for an in-person visit. We continue to recommend that anyone with cold/flu/COVID-19 symptoms and patients at increased risk of complications from COVID-19 are best addressed through telemedicine appointments.
Please call us if you feel ill, even if you believe you had no exposure to someone who has been sick. Whether you have been practicing stay at home measures, traveling, or out in the community, take care to wear a mask, practice a minimum of six foot social distance from others, wash your hands frequently, and avoid touching your face, mouth, and nose. Working together, we can help you to stay safe, healthy, and thrive.
Yours in health,
The Physicians and Staff of San Diego Sports Medicine and Family Health Center